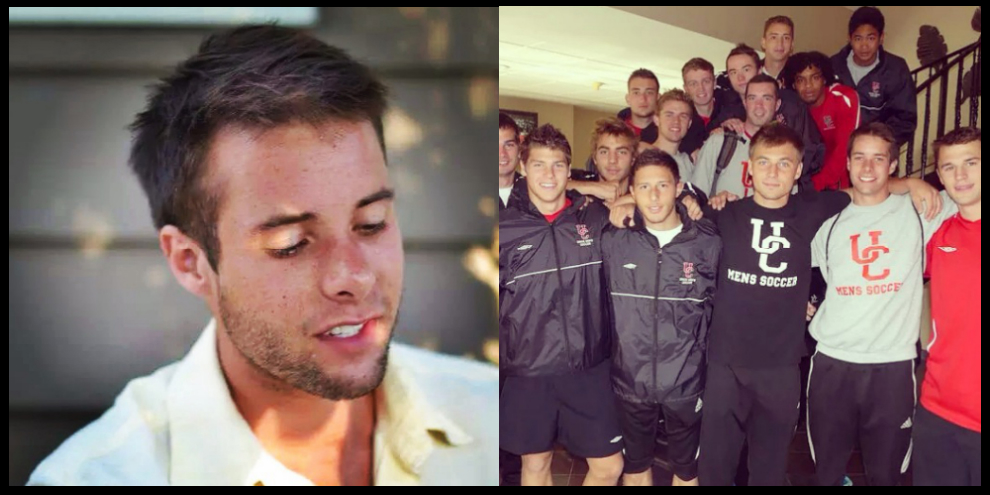 I'm Dylan. I'm a 26 year old soccer coach, trainer, and player who has one purpose: to help players around the world become better at the game they love.
I am blessed with the rare ability to teach, inspire, and motivate people to realize their true potential. I've helped 100,000s of players become better at soccer. Today I'm going to help you.

My Story
I started playing soccer when I was 8 years old. I had a very successful youth career. Always playing on the top team and being one of the better players. I even represented my province and country at the youth level.
I loved soccer but as I got older I couldn't see any real future in it. Some players who were lucky enough to have agents, connections and enough money to fly overseas could potentially get picked up by a professional club in a foreign country. However, Canada had no real professional league and players signing professional contracts out of Canada was almost unheard of at that time. The dream of becoming a pro player quickly slipped away.
I never stopped playing soccer though.  It was still my passion and although I didn't see it as a career, I was still in love with the game. I went on to play College Soccer for a few teams in the CIS (Canadian Inter-University Sport). I was lucky enough to be offered a full scholarship and get my education paid for.
Eventually I started coaching and realized I had a natural talent for helping players improve. After working a few years for a local club I decided to go into business for myself and created my own soccer training academy.

The Birth Of Progressive Soccer Training
As a life-long entrepreneur I quickly realized that I could help more people using the power of the Internet. I started making video tutorials and developed a large following of fans who wanted what I had to offer. My old YouTube channel "The Soccer Essentials" has over 110,000 subscribers and 17,000,000 total views.
To date I have literally helped 100,000s of players become better at soccer and that gives me great satisfaction. Becoming one of the biggest online soccer trainers in the world has also forced me to become a better player myself. I'm always looking for new ways to improve and it's paying off not only in my business but my personal career.
This year I have 6 professional trials in Nepal, India, Thailand, and the United States. I've helped 100s of players sign professional contracts and now it's finally my time to achieve my childhood dream. This reality is possible for you, if you want it badly enough.

What Can I Do For You?
Whether your goal is to become a pro, earn a college scholarship, get selected for your local club, or just show up your friends at the park I'm here to help you. By following my advice you are going to improve your skills, fitness, confidence, and soccer IQ. Guaranteed.
I will help you achieve your goals. I will help you become a better player. I will help you become a better person. You deserve success and happiness in every area of your life. I can't hand that to you. You have to earn that. But I am going to show you how you can make all of this possible.
If you want to become better at soccer, this site is for you. 
Please, feel free to see if this training works for your. You can get started with a FREE eBook, video tutorial, and 14 day soccer training course. All you have to do is click the link below and watch the video on that page:
I guarantee you will become a better player. If it's worked for 100,000s of other players, it's going to work for you to. You just have to bring the hard work and desire to improve. I'll bring everything else.
Please LIKE this page and comment below. I'd love to hear what you have to say. Can you relate to my story? What's your story? What are your goals in soccer (football)? Please comment and I'll talk to you shortly.